Plaque-K9 - Multibuy - 5 Pouches
**Brand New Product**
See full details
Take the hassle out of doggy dental care. There's a scoop for that!
**Brand New Product**
Each time our dogs eat, tiny food particles are broken down from their food and deposited in their mouths. Over time, these particles build up to form a substance known as 'plaque' which covers their teeth and eats away at the enamel and causes gum inflammation and soreness.

 The best way to remove plaque from teeth is by brushing. And research has shown that, unless brushing is carried out each day, brushing will have little to no impact on the onset of oral decay. However, as most dog owners will appreciate, it's hard to find time to brush every day. This is where Plaque-K9 comes in.
 Our vets and nutritionists have come up with a handy way to take the hassle out of canine dental care by creating an easy-to-feed dental supplement which maintains dental hygiene and prevents the build up of plaque and tartar. Helping with problems of bad breath and dirty teeth.
 Find out how the ingredients in Plaque-K9 help to combat dental issues:
Kelp The seaweed Kelp is known to contain a bacteria known as Bacillus licheniformis which produces an enzyme that works to protect against tooth decay by stripping bacteria from plaque!;

Dill can help with microbial infections in the mouth; and its antioxidants minimise damage caused by free radicals to the gums and teeth. Dill is a good source of calcium, manganese and iron. It contains flavonoids known for their antioxidant, anti-inflammatory, and antiviral properties.

Fragaria: Fragaria found in strawberries and can be used to soften and remove tartar and dental plaque from teeth, helping to prevent formation of new deposits.
Fennel: Fennel has long been used for its oral health properties as it has exhibited antibacterial properties which can help to inhibit plaque build-up and gum disease. It is thought this is due to the presence of polyphenol compounds such as rosmarinic acid and luteolin. 
Parsley: Parsley contains compounds called monoterpenes which can counteract strong smelling foods. It is also rich in calcium and fluorine which are important for tooth enamel. 
How much does my dog need and how do I give?
Simply sprinkle the powder over your dogs normal meal, once a day OR combine with some wet food and give as a treat on an A-OK9 Calm Mat.
| Dog's Weight | Plaque-K9 Measurement |
| --- | --- |
| 0-10kg | 0.5 scoop |
| 11-20kg | 1 scoop |
| 21-40kg | 2 scoops |
| 41kg+ | 2.5 scoops |
What are the product ingredients?
| | |
| --- | --- |
| Composition per 2g serving: | |
| Kelp | 55mg |
| Parsley | 7.5mg |
| Fennel | 7.5mg |
| Dill | 7.5mg |
| Chamomile | 7.5mg |
| Peppermint | 7.5mg |
| Fragaria Powder | 7.5mg |
Customer Reviews
Write a Review
Ask a Question
Filter Reviews:
bulk
white teeth
plaque
breath
licki mat
55356
Poppy
Works
option
11/09/2021
Carrie O.

United Kingdom
I recommend this product
Great
'Does what it says on the tin' so to speak. My boys teeth wernt too bad, but ghis has helped keep them clean and breath smelling lovely.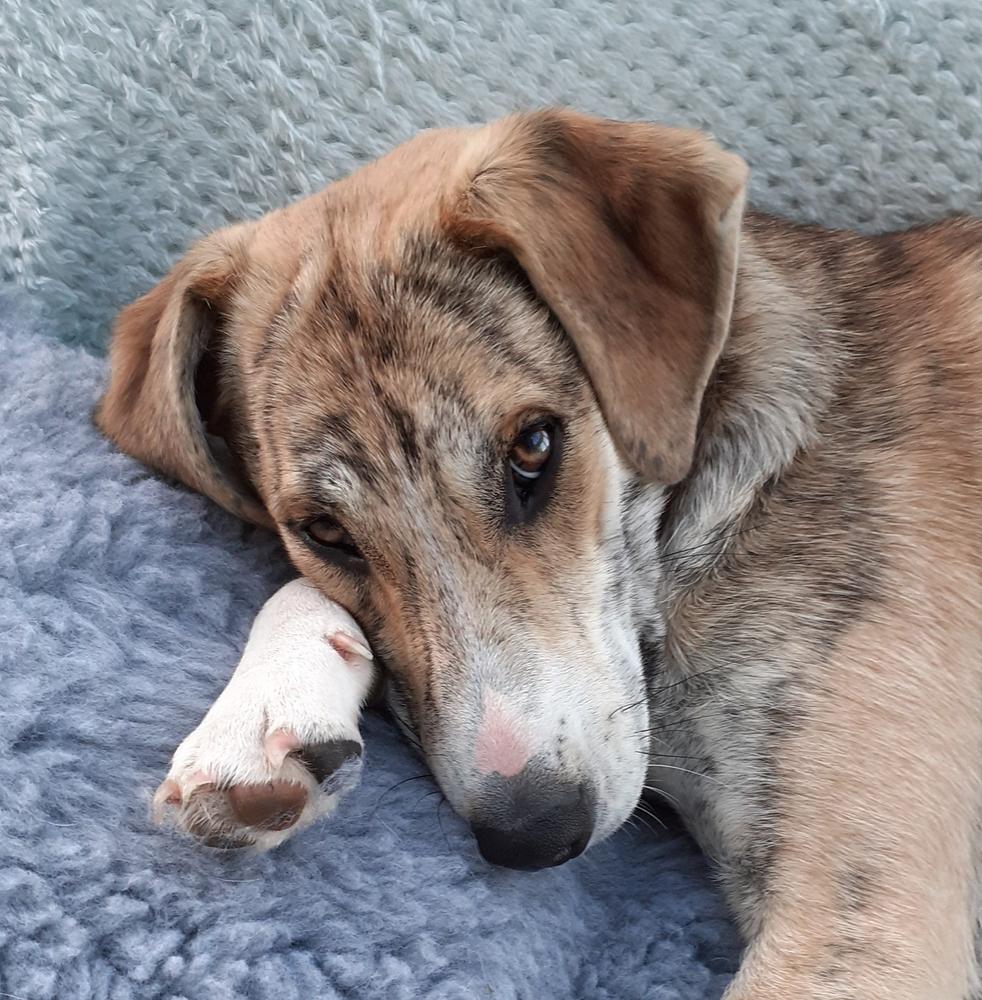 KC
08/09/2021
Kathleen C.

United Kingdom
I don't feel that I have been usung the supplements long enough to say very much about results but I can say that calmness is increasing steadily in combination with the games, strategies. Thank you
06/09/2021
Karen V.

United States
Works
I have used it on all three dogs for the past 3 months and have found that their breath is sweeter, the tarter build up is less and softer. I do brush their teeth 3-4 times a week in addition to using plaque-k9
28/08/2021
Josephine G.

Switzerland
Excellent
A great product. My dogs' teeth have improved
28/08/2021
Christine W.

Switzerland
Super!
I've been using it since Quir long as well as calm K 9
There's a lesson for that

Karl achieved off-leash freedom!

Owner, Lynn said "We are going through a unsettled time at the moment, we are moving and there are lots of different people in our house as well as cars, noises etc. it's not easy but I would not like to think of how he would be without Calm-K9."

See full Case Study

There's a lesson for that

Mabel learned she didn't need to get involved with every dog on her walk!

Owner, Maria said "Such a big improvement already – I can tell that this is really going to facilitate her training and allow her to focus more! We will definitely be continuing"

See full Case Study