FRESH-K9
⭐️⭐️⭐️⭐️⭐️ Easy to order (plus free international shipping which is a total bonus)
See full details
Choose Subscribe or Single Buy Below!
**Same formula, same volume, new packaging!**
Refresh and hydrate. There
'

s a scoop for that!




⭐️⭐️⭐️⭐️⭐️ Easy to order (plus free international shipping which is a total bonus)

Easy to use…It was a challenge to get my dogs to drink at class and trials. They turned their noses up at their water bowls. Now I mix up a batch of Fresh-K9, they love it, problem solved and I have peace-of-mind that I finally found a product that works!

– Patricia

 

Do you find it hard to make sure your dog is drinking enough? Are you concerned about their hydration on competition days or in hot weather?

 

Drawing from our own experiences of hot and thirsty dogs during Summer walks or competition days, we wanted to create a solution that would tempt our dogs to hydrate, even when they turned down water. 

 

Our Fresh-K9 hydration powder is a highly palatable energy, electrolyte and hydration drink for your dog! Simply add a 1-2 tablespoons of the tasty powder to water, shake in a bottle, pour in a bowl and watch your dog actively choose to stay hydrated!

 

Benefits of Fresh-K9:

 
Energy rich – added calorie content to refuel active dogs
Perfectly aligned to the daily electrolyte requirements of a dog
Portable size – carry the pouch with you in the car/bag and use the handy Fresh-K9 water bottle to hydrate your pooch on-the-go!
Tasty chicken flavour to tempt even the fussiest pup
How much does my dog need, and how I give it?
To make the tasty drink, mix 2 tablespoons of powder in 100-200ml of water.
During the period of exercise, Fresh-K9 can be given several times a day in small amounts to sustain the energy level of the dog! In case there is no need for extra energy, you can mix a smaller amount of powder into water (to 'taste'!) to make the water more appealing.
What are the ingredients in Fresh-K9?

| | |
| --- | --- |
| Ingredient: | Composition per 100g: |
| Fat | 28g |
| Carbohydrate | 23g |
| Protein | 18g |
| Dextrose | 25g |
| Glycerol | 8g |
| Citric Acid | 1.5g |
| Potassium Chloride | 500mg |
| Calcium | 500mg |
| Sodium Chloride | 100mg |
| Magnesium | 75mg |
Composition:
Sunflower oil, soy protein, Sodium Chloride, Dextrose Monohydrate, Glycerol, Calcium Carbonate, Potassium Chloride, Citric Acid, Magnesium Oxide, Chicken Flavour, Nutritional Additives: Calcium Carbonate, Citric Acid, Magnesium Oxide.
Customer Reviews
Write a Review
Ask a Question
Filter Reviews:
products
dogs
flask
flyball training
website
weather
14/02/2022
Jill J.

United Kingdom
29/09/2021
Rob M.

United Kingdom
I recommend this product
Dog loves it
Dog loves the products. Shame the website is very clunky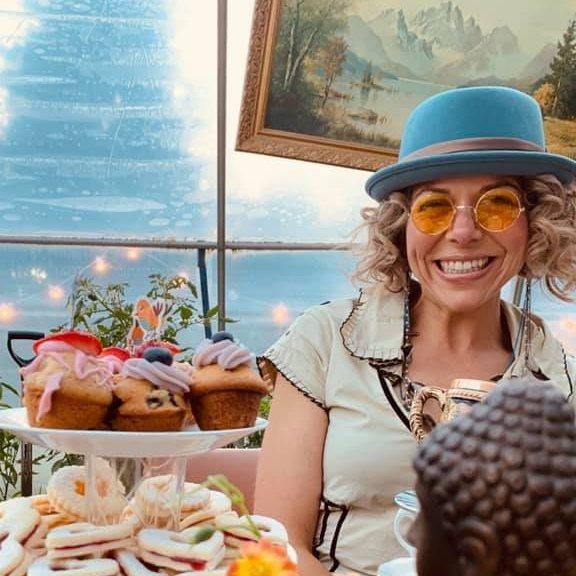 MC
17/09/2021
meg C.

Canada
07/08/2021
Fiona c.

United Kingdom
My dog leaves an empty bowl
23/07/2021
Julie R.

United Kingdom
Easy to use. Like the fact you make it up as required so no waste. Had an agility show this weekend in hot temperatures and I feel it really helped my dogs performance.
There's a lesson for that

Karl achieved off-leash freedom!

Owner, Lynn said "We are going through a unsettled time at the moment, we are moving and there are lots of different people in our house as well as cars, noises etc. it's not easy but I would not like to think of how he would be without Calm-K9."

See full Case Study

There's a lesson for that

Mabel learned she didn't need to get involved with every dog on her walk!

Owner, Maria said "Such a big improvement already – I can tell that this is really going to facilitate her training and allow her to focus more! We will definitely be continuing"

See full Case Study